It's been a busy week for casting, with roles being designated left, right and centre. So I, being the generous type I am, thought I would share all the news with my fellow peers (that's you). First up, it's the two DC big hitters with the latest actor confirmations...
Superman: Man of Steel
, is Zack Snyder's upcoming reboot of the world most iconic superhero. Already in the role of Clark Kent himself, is English actor
Henry Cavill
, who you can see star alongside Mickey Rourke in the upcoming
Immortals
. But on Thursday, it was officially announced that the long rumoured
Kevin Costner
will play Jonathan "Pa" Kent in the ambitious new take on the Superman franchise. And, if you didn't know already,
Diane Lane
will be appearing with Costner as faithful wife and mother, Martha Kent. So that's the Kent family sorted, now how about the villain? Well, as a matter of fact it has been rumoured that
LOTR
star
Viggo Mortensen
could be in talks to play uber kryptonian baddie,
General Zod
, the same Zod responsible for the destruction of planet Krypton itself... I'll keep my eyes peeled for any more news on this one.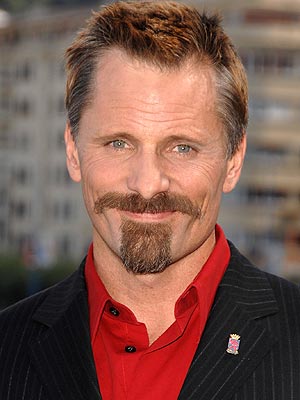 Kneel before Zod?
Onto the much anticipated
Dark Knight Rises
now, Christopher Nolan's final piece of his Batman trilogy. With Anne Hathaway as Selina Kyle/Catwoman and
Tom Hardy
already suiting up for the role of
Bane
, this is shaping up to be one hell of a cast, even without the newcomers I'm about to reveal.
Joseph Gordon-Levitt
, who you may remember from Nolan's mind-boggling
Inception
, has now been officially cast in some sort of role after months of speculation. Could he be another villain?
Azrael
perhaps? Or, dare I say it, Robin? Also now being "eyed" for the role of "street smart Gotham Girl" is Indie sensation
Juno Temple
. Let more speculation reign as fans try to decipher what this mysterious role might mean.
Harley Quinn
, anyone? Maybe Batgirl (unlikely)? Or, dare
I dare
say it, a
female
Robin? ... Only time will tell, but one thing you can be sure of is that Nolan knows what he's doing, so just have faith, people.
Hmmm...
Finally, the much anticipated (well for me anyway) protagonist role in the adaptation of
The Hunger Games
books has been confirmed.
Jennifer Lawrence
is officially Katniss Everdeen, the young penniless girl who must enter into a brutal tournament where kids are pitted against each other in this dystopian future sci-fi thriller. As a fan of the books myself, I was rooting for
True Grit
star,
Hailee Steinfield
for the role as I felt her look much more suited the novels description. However I will settle for Lawrence, as it seems she's quite the actress after her many nominations for her performance in
Winter's Bone
. But we'll have to wait until 2012 to see if it's any good. I've got my fingers crossed.
That would be all for now it seems, but I'm sure to be doing something or other quite soon. Plus, only 5 more hits until the big 1K! Could this article pull it through to the first thousand views? Lets hope, now hit your F5's people! See you soon.
**********************UPDATE***********************
Hot off the press; the new villain for the Spidey reboot,
The Amazing Spider-Man
, has been confirmed as
Lizard
and is being played by Welsh actor
Rhys Ifans
. The news comes after an actor in a minor role in the film dropped a few too many hints on a radio show this morning.
Think "The Hulk", but with scales and sharper teeth...
The minor actor,
C.Thomas Howell
(who may be in a bit of shit right now) revealed that *SPOILERS* he plays a man who's son gets caught up in between a battle with Lizard and Spider-Man on the Manhattan Bridge. Spidey then saves the boy and returns him to his father. However, Howell also said:
"

There is some payback there at the end of the movie. Spider-Man is kind of hurting. I help him when all of the other people won't. Part of the story is, the nation thinks he might be a bad guy. They don't know what to think. Because of my experience on the bridge with my kid, I know he is a good guy. I pitch in and help out at the end. That is the best way."
A few beans too many were spilt today, I fear... Oh well, it's always good to get some accidental but official leaks on what's coming up. The new Spider-Man comes out July 2012 in 3D with
The Social Network
's
Andrew Garfield
as the famous web-slinger, and by the sounds of it, it's going to rock.
********************************UPDATE******************************
Joseph Gordon-Levitt's role in The Dark Knight Rises has now been officially confirmed. Robin? No. Riddler? Not quite. Azrael? Nope. Mafia and crime boss

Alberto Falcone

, ladies and gentlemen.
Hold onto your seats, because this movie's going to be a hell of a ride!
Son of the infamous former mafia leader,
Carmine Falcone
, (who you may remember for
Batman Begins
), Alberto will be another "realistic" villain for Batman to face, and could potentially take the trilogy full circle as it was Carmine who initially triggered Bruce Wayne to go and train. So a nice little battle between the two would tie things up nicely in terms of overarching narratives. Well played, Mr Nolan, well played...